Music Links and Piano Wizard on the front page of the Boston Globe
---
CD clubs:

BMG Music Service


(Click on the banner to join! To learn more about the club, click here.)


Columbia House Music Club (If you want to join, please let me know!)

CD stores:


Circuit City


A&B Sound


Amazon.com


Amazon.co.UK


Barnes & Noble


buy.com


CD Universe


Daedalus Books Online


HMV


HMV Japan


Tower Records


worldwide online record stores
Free sheet music (mainly piano):


The Chopin Files (Free scores of Chopin's etudes, nocturnes and waltzes)


The Music Score Library


The Sheet Music Archive


Wolfmusic Publications (Has scores of several piano sonatas by Clementi)


Music Scores


Music Viva


My Sheet Music


SheetMusicNow.com


Sheet Music USA


Virtual Sheet Music


Free Sheet Music Downloads (Here is the super long list of free sheet music sites from which I picked the above 10 sites)
Music in Boston:


FleetBoston Celebrity Series


Boston Conservatory


Boston Symphony Orchestra


Concerts in Boston


Department of Music at Harvard University


Longy School of Music


MIT music


New England Conservatory of Music


The Rhode Island Philharmonic
Piano stuff:


Openhere - Music, Instruments, Keyboard, Piano, Pianists


Piano-News


Project Martha Argerich


Sorabji.com


The Vladimir Horowitz Website

Other links:


All-Classical Guide


All Music Guide


Arkivmusic


Classical MIDI Archives


Gramophone CD reviews


Ron's Swing CD Reviews


Toscanini discography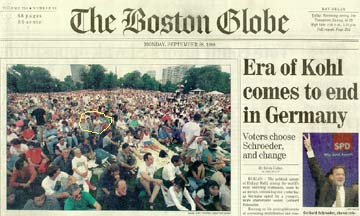 Piano Wizard was on the front page of the Boston Globe on September 28, 1998! The photo shows the huge crowd at the concert that's held on the previous day. The concert was free, and it celebrated Ozawa's 25th anniversary as the music director of the Boston Symphony Orchestra. I am at the center of the yellow circle. Below is the magnified version of that part of the photo: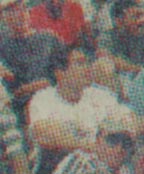 Piano Wizard with Lynn Harrell in Austin, Texas, on September 29, 1997.


Feel free to send me an email.
Last Update: May 16, 2004
---